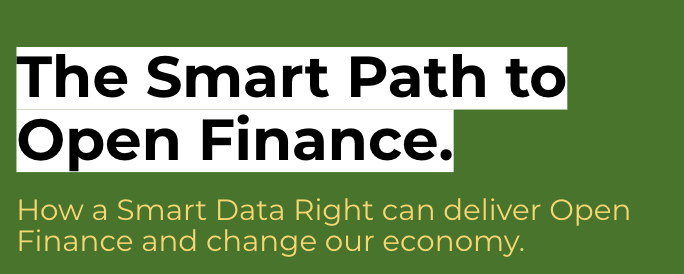 Today – we're publishing a new paper on expanding open banking in the UK through a new Smart Data Right: 'The Smart Path to Open Finance.'
You can read our report in full here.
Over the last four years the UK has established itself as the home of Open Banking globally. Through legislation between 2017 and 2019, consumers were given the right to share their payment account data in live time, meaning Fintechs have been able to tailor personalised products and services. So far nearly four million customers have used open banking, with over 200 providers vying for their custom.
But this progress has stagnated and the UK's pole position is in jeopardy.
Despite other countries catching up with the UK with open banking ecosystems of their own, meaning competition for the next Fintech solutions is hotting up, neither regulators nor the Government have laid out concrete plans for shoring up the UK regime, or expanding consumer data rights further. As a result of this delay, consumers can only share a small part of their data, and providers of products and services that rely on this data exchange face limits to their innovation and personalisation. 
We need a plan to expand open banking to cover more financial information, known as "open finance". This plan must be principles based, appreciate the diversity of products across the sector, and also anticipate that data portability must go beyond finance to fulfil full consumer control and realise the potential of data exchange. 
There are three pathways to open finance, but only one offers a sustainable route to a smart data economy:
Organic expansion would be too slow and that without compulsion incumbent data holders will not give consumers the ability to share in realtime.

Intervention by sector specific regulators is not guaranteed, would take many years, and could add complexity and inconsistency. 

Primary legislation for a Smart Data Right would equip consumers with a legal right to consent to port their data between firms in realtime. This is the most effective and sustainable path to open finance, and would enable the incremental expansion of the Smart Data economy. 
UK Fintechs agree, with two dozen firms joining Coadec in signing an open letter calling for a Smart Data Right to be included in the 2022 Queen's Speech, with a consultation on its content to be launched in Autumn 2021.
We have delayed the next stage of open finance for too long and now is the time for the Government to act to give consumers control of their data, and allow our world-leading Fintechs to get to work to deliver the next generation of products and services in return.