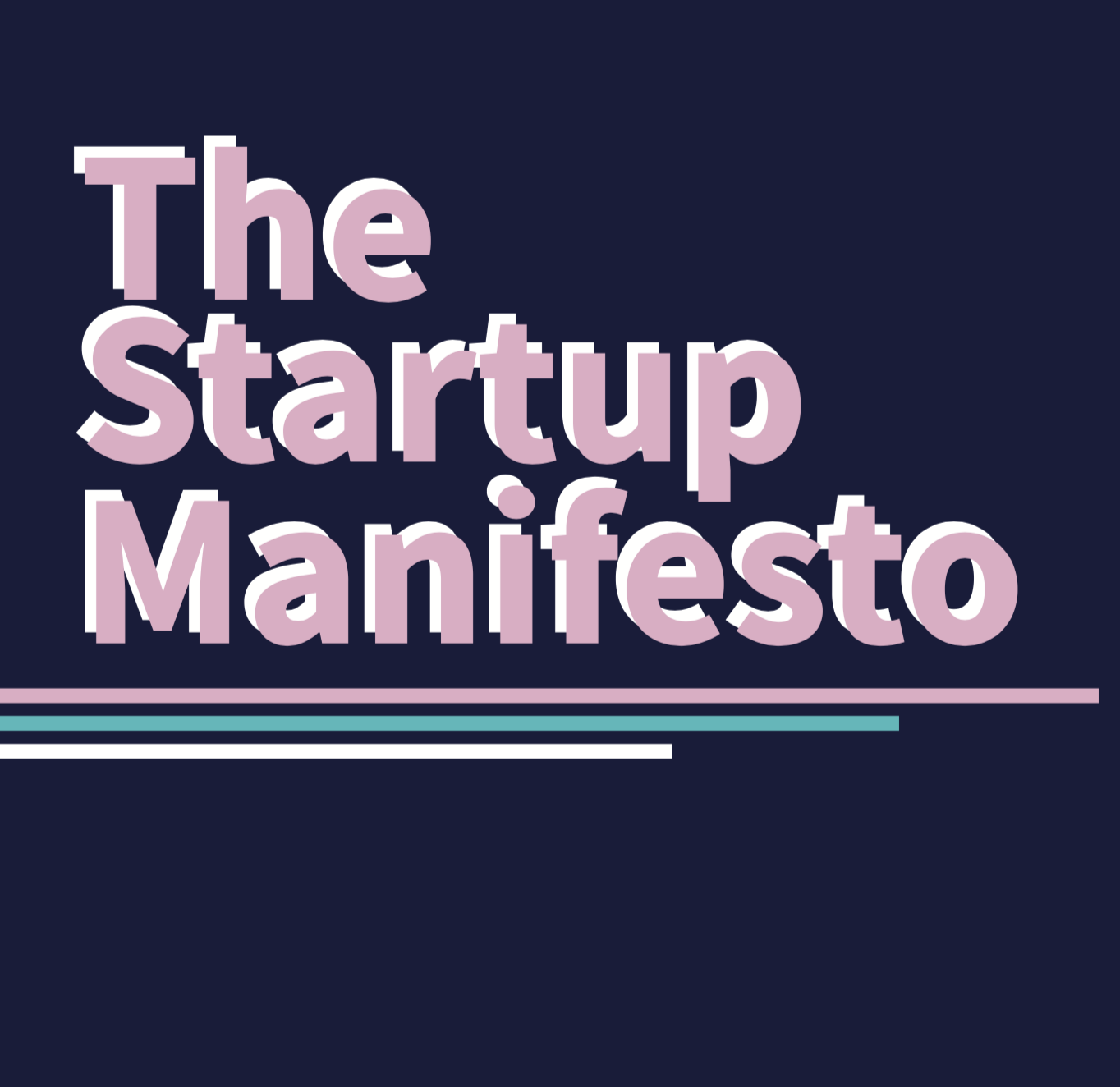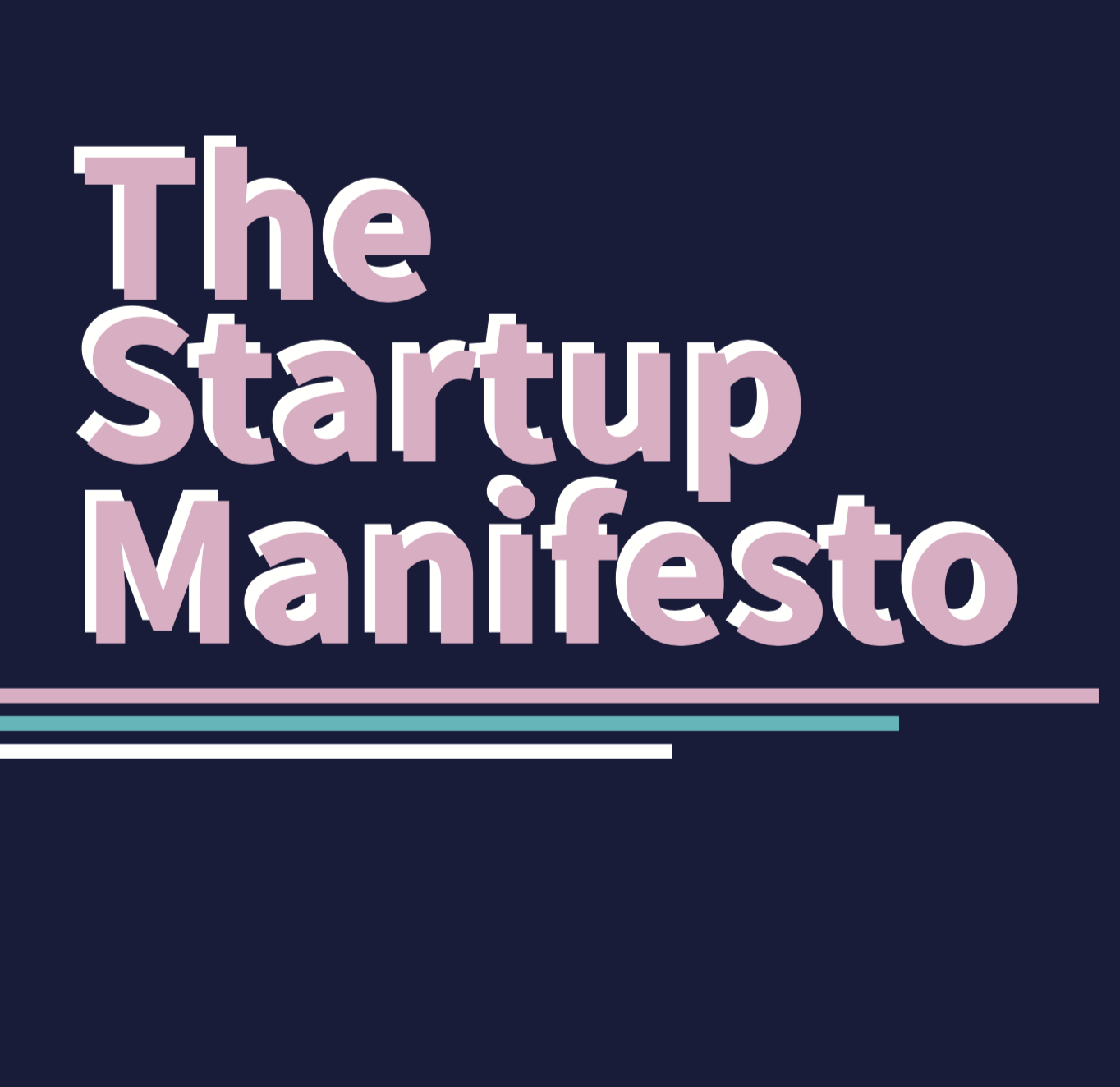 As we published our Startup Manifesto with The Entrepreneurs Network today, over 250 leading entrepreneurs have backed our blueprint for the next government to make the UK the best place in the world to start and grow a business. 
In an open letter to the next government they have written:
"As founders of some of the UK's most successful businesses, we call on the parties seeking to form our next government to prioritise the needs of Britain's startups and scale-ups.
Despite Brexit uncertainty, the nation's entrepreneurial spirit is undimmed. Since 2010, the number of people engaged in early-stage entrepreneurial activity has increased by a third. Total venture capital investment in UK tech topped £6bn in 2018, more than any other European country. And all this growth has meant hundreds of thousands of new jobs.
Entrepreneurship is essential to the British economy. That's why we support the Startup Manifesto by The Coalition for a Digital Economy (Coadec) & The Entrepreneurs Network.
What startups need from government to build world-beating companies is simple. Access to top talent from both here in the UK and abroad; the right tax incentives to foster and grow early-stage businesses then access to the capital needed to scale them; and a clear, simple set of rules and regulations flexible enough to encourage new and innovative startup business models.
This means reforming the visa system so startups can attract the best and brightest without needless bureaucracy, streamlining tax reliefs so we can get timely investments in ambitious businesses, and reforming pension regulations to attract more funding into early-stage businesses.
These policies would be good for startups, but more importantly, they would be good for the UK. When you support Britain's entrepreneurs you support the whole economy. We urge all the political parties in this election to bear that in mind and develop a startup and scale-up friendly approach for the years to come."
We'd like to thank you all for your support!
List of signatories:
Carlos Silva – Co-founder, Seedrs
Aron Gelbard – Co-founder & CEO, Bloom & Wild
Christian Nentwich – CEO, Duco
Emma Jones – Founder, Enterprise Nation
Sarah Wood – Co-founder, Unruly
James Lohan – Founder, Mr & Mrs Smith
Mats Stigzelius – Founder and Chairman, Takumi
Mike Lawton – Founder, Oxford Space Systems
Shaun Azam – CFO, Sweatcoin
Stephen Rapoport – Founder, Pact Coffee
Simon Rogerson – CEO, Octopus Group
Edwina Dunn – CEO, Starcount (Founder, dunnhumby)
Virginie Charles-Dear – Founder & CEO, toucanBox
Giles Andrews – Co-founder, Zopa
Tom Carrell – CEO, Cydar Medical
Jonathan Sattin – Founder, triyoga
Simon Woodroffe – Founder of YO! Sushi & YOTEL
Dom Hallas – Executive Director, The Coalition for a Digital Economy
Daniel Korski – CEO and Co-founder, PUBLIC
Kris Naudts – Founder, Culture Trip
Doug Monro – Co-Founder & CEO, Adzuna
Celia Francis – CEO, Rated People
Christian Faes – CEO & Co-Founder, LendInvest
Merlie Calvert – Founder and CEO, Farillio Limited
Tugce Bulut – CEO and Co-founder, Streetbees
Alex Stephany – Founder & CEO, Beam
Cecile Reinaud – Founder and President of Seraphine ltd
John Spindler – CEO, Capital Enterprise
Jeff Lynn – Executive Chairman & Co-Founder, Seedrs
Rajeeb Dey MBE – Founder & CEO, Learnerbly
Andrew Webster – Co-Founder, DesignMyNight
Husayn Kassai – CEO & CoFounder, Onfido
Justine Roberts – Founder, Mumsnet & Gransnet
Vincent Fraux – Co-Founder, Oxford Space Systems
John Fingleton – Founder and CEO, Fingleton
David Dunn – CEO, Sunderland Software City, Chairperson, UK Tech Cluster Group
Philip Salter – Founder, The Entrepreneurs Network
Thish Nadesan – COO, Cleo
Tania Boler – Founder and CEO, Elvie
Taavet Hinrikus – Co-Founder and Chairman, Transferwise
Anna Lane – CEO, The Wisdom Council
Adrian Gregory – CEO, DataIQ
Ana Andres – Co-founder, TidyChoice
Bryony Simpson – Founder, Engineers for Pioneers
Iglika Ghouse – Founder & CEO, USPAAH
Guy Tolhurst – Group CEO, Indagate Group
Ian Drew – Chairman, Foundries.io
James Dean – CEO, Sensat
Iona Smith – Founder, New Life Classes Ltd
David Murray-Hundley – Chairman, E-Fundamentals
Elizabetta Camilleri – CEO, indiluup
Hannah Cox – Founder, betternotstop
James Clews – CEO, Venture
Ana Andres – Director, TidyChoice
Irina Pafomova – Co-Founder, Engelworks
Janice Gordon – Founding Director, Problem Solving Company
Andrew Dixon – Founder, ARC InterCapital Ltd
Anne-Laure Le Cunff – Founder, Ness Labs
Dana Denis-Smith – Obelisk Support, CEO
Geeta Sidhu-Robb – CEO, Nosh Detox Delivery Ltd
David Regler – Founder, Maine Associates Ltd
Cordelia Meacher – Managing Director & Founder, FieldHouse Associates
Emma Joy Obanye – CEO, Mindful
James Lemon – CEO, The Growth Works
Ben Fletcher – Founder, Lead Bullets
Adrian Wong – Founder & CEO at Fuse Foundry
Maria Tanjala – Co-Founder, FilmChain
Mark Twigg – Executive Director, Cicero Group
Merita Memisi – CEO, Carter Labs
Christina Richardson – Founder, weare3Sixty
Miguel Martinez – Co-Founder and Chief Data Scientists, Signal AI
Daniel George – Founder, StepEx
Michael Piddock – Founder, Glisser
Maria Inmaculada Martinez-Rubio – Venture Partner, Deep Science Ventures
Rachael Twumasi-Corson – Co-Founding Director, Afrocenchix
Mike Battle – Co-Founder & CEO, LaplandUK
Simon Hall – CEO, eCommerce Performance Model
Charlie Stein-Cohen – Founder & CEO, Net2Work
Manya Klempner – Founder, Rathbone Boxing Club
Robert Hollamby – Professor of Enterprise, Leeds University
Sven Al Hamad – Co-Founder & CEO, Webiny
Gemma Taylor – Director, Rocket Bridging Limited
Simon La Fosse – Founder & Chairman, La Fosse Associates
Ashok Suppiah – Co-Founder & CEO, Mitra Innovation
Dinara Asadulina – CEO, Plombir
Kate Grussing – Founder, Sapphire Partners
Matt Kuppers – Founder & CEO, Startup Manufactory Ltd
Shane Smith – CEO, Intelligent Crowd TV
Karina Robinson – CEO, Robinson Hambro Ltd
Randa Bennett – Founder & CEO, VeeLoop
Vincent Boon – Founder, Standing on Giants
Rick Lowe – Managing Director, Brands In Ltd
Neeta Patel – CEO, Centre for Entrepreneurs
Russ Shaw – Founder, Tech London Advocates & Global Tech Advocates
Alpesh Patel – CEO, Pipspredator.com
Julie Walters – Founder, Raremark
Joe Seddon – Founder & CEO, Zero Gravity
Ross Fobian – Co-founder & CEO, ResponseTap
Diane Banks – Founder & CEO, Northbank Talent Management Ltd
Elizabeth Drew – Founder, Osmology (Acre Supply Co. Limited)
Actar Arya – CEO, D A Languages Ltd
Mark Lightowler – Founder & CEO, Phorix Limited
Sheelpa Patel – Founder & Managing Director, Mavens & Mavericks Ltd
John Attridge – CEO, BBXUK
Reina D'costa – Founder, Bizlaw UK
James Boyd-Wallis – Director, Fourteen Forty
David Holloway – CEO, Marlin Hawk Group
David Benigson – CEO, Signal AI
Joe Charlesworth – Director, Highway Data Systems Ltd
Tim Chater – Director, Zero to Sixty
Krisztina Tardos – Founder, The Merit Club
Toby Schulz – Founding Director, Vantage Power
Will Young – CEO, rais.io
Agata Boczkowska – COO, rais.io
Jude Ower – Founder/CEO, Playmob
Robert Lingard – CEO, Power Brand Communications
Hanadi Jabado – Director of Enterprise, University of Cambridge Judge Business School
Hela Wozniak-Kay – Co-Founder, Sister Snog
Sam Gordon – Founder, Gordon & Eden
Halima Hamid – Founder, The Rustic Roots Company
Lisa Thorne – Managing Director & Founder, Together Group Ltd.
Chi-chi Ekweozor – Founder & CEO, Assenty
Veera Johnson – Managing Partner, Johnson Capital Advisory Ltd
Raphael Chow – CEO & Co-Founder, Wevat
Jack Pearson – Director, EngX
Una Cottrell – Founder & MD, Authentic Marketing
Allison Alexander – Founder, Branue
Lucy Sharp – Co-Founder, Dot Residential
Frankie Fox – Co-Founder, The Foraging Fox
Sean Ramsden – Founder and Chief Executive, Ramsden International
Fiona Castela – Director, Castela Consulting
Tilly McAuliffe – Owner, Think Publishing & Wanderlust Magazine
Natalia Bojanic – Co-Founder, Form Nutrition
Richard Carter – CEO, CCww
Touria Roqaa – Founder & CEO, Roccabox
Will Dracup – CEO, Biosignatures Ltd
Simon Cherry – Director, Phantom Ltd
Nick Sturge – Director, Engine Shed
Yannick Brunner – Co-founder, WealthKernel
Stuart Clarke – Director, Paceline
Ben Brabyn – Head, Level39
Iris Anson – Co-founder, Etiq
Pratik Sampat – CEO, ihorizon
Dr Nicholas Field-Johnson – Senior Partner, Fraser Finance LLP
Madhuban Kumar – Co-Founder & CEO, Metafused
Al Gerrie – Founder & CEO, ZigZag Global
Rick Benfield – CEO, thirdbridge
Andrew Tibbitts – COO, TechHub
Kully Singh – CEO & Founder, Player Up
Aneesh Varma – Founder & CEO, Aire
Stephen Oldroyd – Head of Strategy, Adzuna
Luke Robinson – Partner, Post Urban Ventures
Alastair Paterson – CEO, Digital Shadows
Sophie Sandor – Founder, Uncouth Chic Films
Kristian Papadakis – Founding Director, Presso Network
Davide Machado – Founder, Splitcab Ltd
Jonathan Holtby – CCO, Dataswift
Nilema Bhakta-Jones – Chief Operating Officer, Farillio
Alex Gurr – Head of Sales, Farillio
Manita Rai – Operations Manager, HireHand
James Garner – Founder, Sticky
David Hulmes – Founder, Jackhumble
Darin Brockman – CEO & Founder, Firsty Group
Alma Ramirez Acosta – Co-Founder, Vibio
Rosemary forsythh – Founder, Forsyth Group
Yogesh Gupta – Founder, GET-NILA LIMITED
Peter White – CTO, W Cubed Tech Ltd
Kuvera Sivalingam – Co-Founder, Learn How Now
Niall Jones – Founder, Innevent
Phoebe Yiin – Head of Operations, Dataswift
George Biddle – Founder & CEO, The Grad Soc
Theodosis Georgiou – CSO, Wild AI
Jack Dow – Founder & CEO, Grapevine
Sakunthala Panditharatne – Founder, Asteroid Technologies, Inc
Geoff Anderson – CEO, PixelPin
Natasha Guerra – CEO, Runway East
Simon Francis – CEO, Flock Associates
Jack Gaskin – Co-Founder, GoKart
Steve Day – Co-Founder, Football Matcher LTD
Phil Day – Co-Founder, Football Matcher LTD
Carl Stephen Patrick Hunter OBE – Chairman, Coltraco Ultrasonics
Oliver May – COO and Co-founder, Streetbees
Seb Barker – Co-Founder & COO, Beam
Dan Walker – Founder, Lnet Digital Ltd
Sophie Newbould – CEO, Newbould & Co Solicitors | COO, Athensys
Ian Merricks – Chair, The Accelerator Network
Fabrizio Nicolosi – Founder, Leaders First
Emma Little – Founder & CEO, ExecSpace
Yuliana Topazly – Director, My OutSpace
Evgeny Shadchnev – CEO, Makers
Kevin Flanagan – Founder, Dialoguers
Edmond Ibrahimi – CEO, Propertalis
James Butler – CEO, Tollo Ltd
Laurence Nicholas John – CEO, Ctrlio ltd
Lee Strafford – CEO, ADV
Chris Barley – Founder & CEO, Converso
Ellie Webb – Founder, Caleño Drinks
Vivi Friedgut – Founder, Blackbullion Ltd
Louise Doherty – CEO, Yoller
Meera Panchal – CEO, Synadd
Elizabeth Ellis – Founder, Blue Marble Private
Dr. Maria Aretoulaki – Founder & Director, DialogCONNECTION Ltd
Chang Liu – CEO, Extend Robotics
Jerry Young – CEO, ieDigital
Simon Thethi – Founder, Tech City News / Indicium Ventures
Ajay C Thomas – CEO, Sweans Technologies
Vicky Ngari-Wilson – Founder, The Rural Retail
Sara Ahmadi – CEO & Founder, shopest
Christopher Lier – Co-Founder & CMO, LeadGen App
Sharmadean Reid – CEO & Founder, Beautystack
Pawel Bojarski – CEO, Sceenic
Paul Bellamy – CTO, truenova
Paul Andrews – Founder, School Lettings Solutions
Ross Williams – Founder, Venntro Media Group
Dalila Duffy – Finance Director, Mercanto Limited
Anna B. Sexton – Founder, Open To Create… Ltd
Becca Courtenay – Co-Founder, The Plantifull Food Co.
Michele Trusolino – Co-Founder & CEO, Debut
Shelley Stuart – Director, Stuart Consulting
Lizzy Hodcroft – Co-Founder, Myndr Ltd
Charlie Mowat – Founder & CEO, The Clean Space
Nicolas Colin – Co-Founder & Director, The Family
Chris Butcher – Co-Founder & CTO, Portify
Jonathan Wiggin – Founder and CEO, Pionr
Sho Sugihara – Co-Founder & CEO, Portify
Michael Nabarro – CEO & Co-founder, Spektrix
Anne Sutton-Scales – Start-up Founder, Designihastings.com
Daniele Baroncelli – CEO, Trenìt! / GoBright Media Ltd
Rafael dos Santos – CEO, High Profile Club
Dharmin Polra – Partner, London Investable
Michael O'Sullivan – CEO, Bywire News
Sorcha Lorimer – Founder & CEO, Trace
Carlo Alberto Seneci – CEO and Co-Founder, Future Forge Ltd
Shaan Ahmed – Founder, Uown
Kirsty Macdonald – Investment Manager, JamJar Investments
Fotini Markopoulou – CEO, doppel
Freddie Blackett – CEO, Patch
Sarah J. Wadham – Founder & CEO, SJW Corporate Services Ltd.
Peter Bance – CEO, Origami Energy
Keyu Sumaria – Co-Founder, The Oblique Life
Adrian Palmer – Former CEO, Proven Legal Technologies
Dmitry Ivanov – Co-Founder, Wevat
Sophie Eden – Co-Founder, Gordon & Eden
Elizabeth Varley – Founder & CEO, TechHub
Alexander Fitzgerald – Founder and CEO, Cuckoo Internet
Silvia Ferrero – CEO, MediaLoc Ltd
Simon Hulme – Programme Director, MSc Entrepreneurship, UCL School of Management
Diane Young – Co-Founder & CEO, The Drum
Dr Christopher Haley – Head of Startup Research, Nesta
Jessica Mendoza – Founder and CEO, Monadd
John Stapleton – Founder, Entrepreneur & Business Advisor
Giles Palmer – Brandwatch
Letitia Seglah – CEO and Founder, Build Scale Grow
Jonathan Cohen – Founder, Canvus
Ufuk Polat – Founder & Engineer, Deplike
Kim Palmer – Founder, Clementine
Annabel Denham – Founder, Female Founders Forum
Emma Sinclair MBE – Co-Founder, EnterpriseAlumni
Karen Kerrigan – Chief Operating Officer, Seedrs