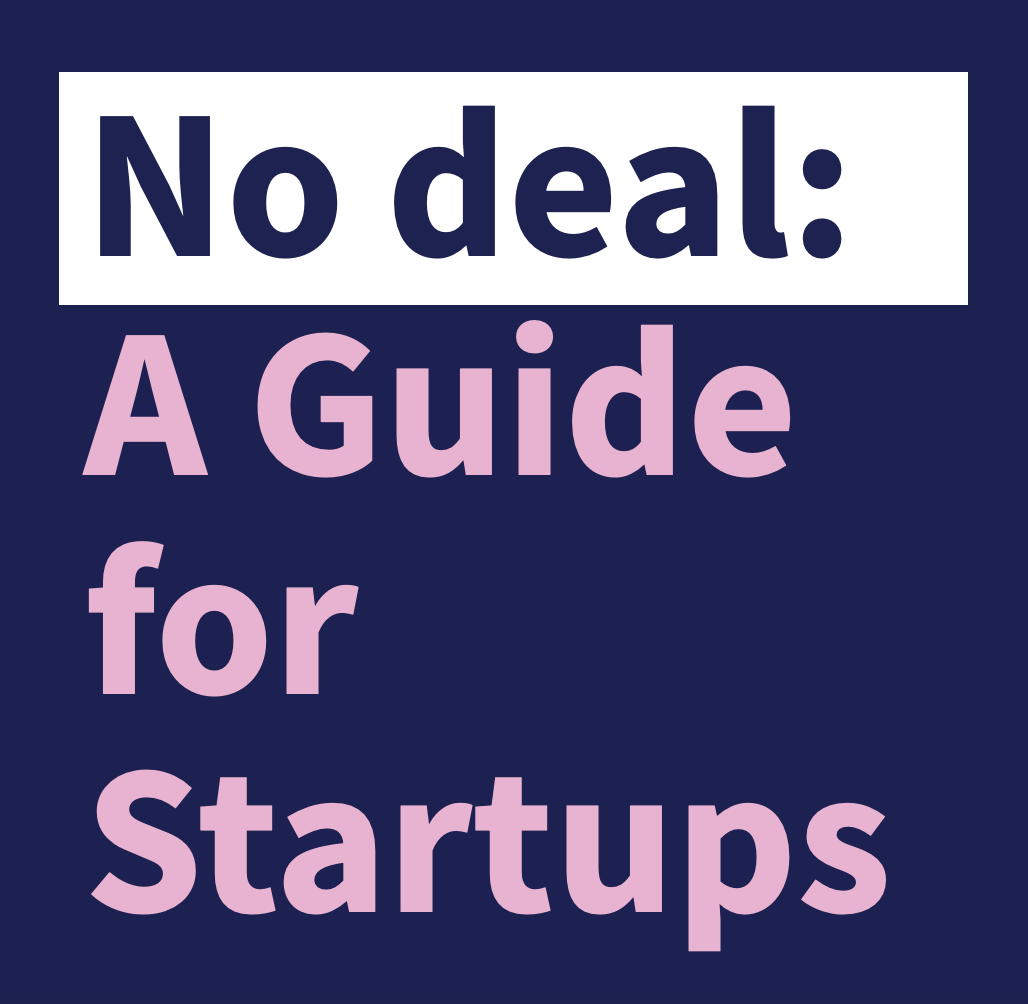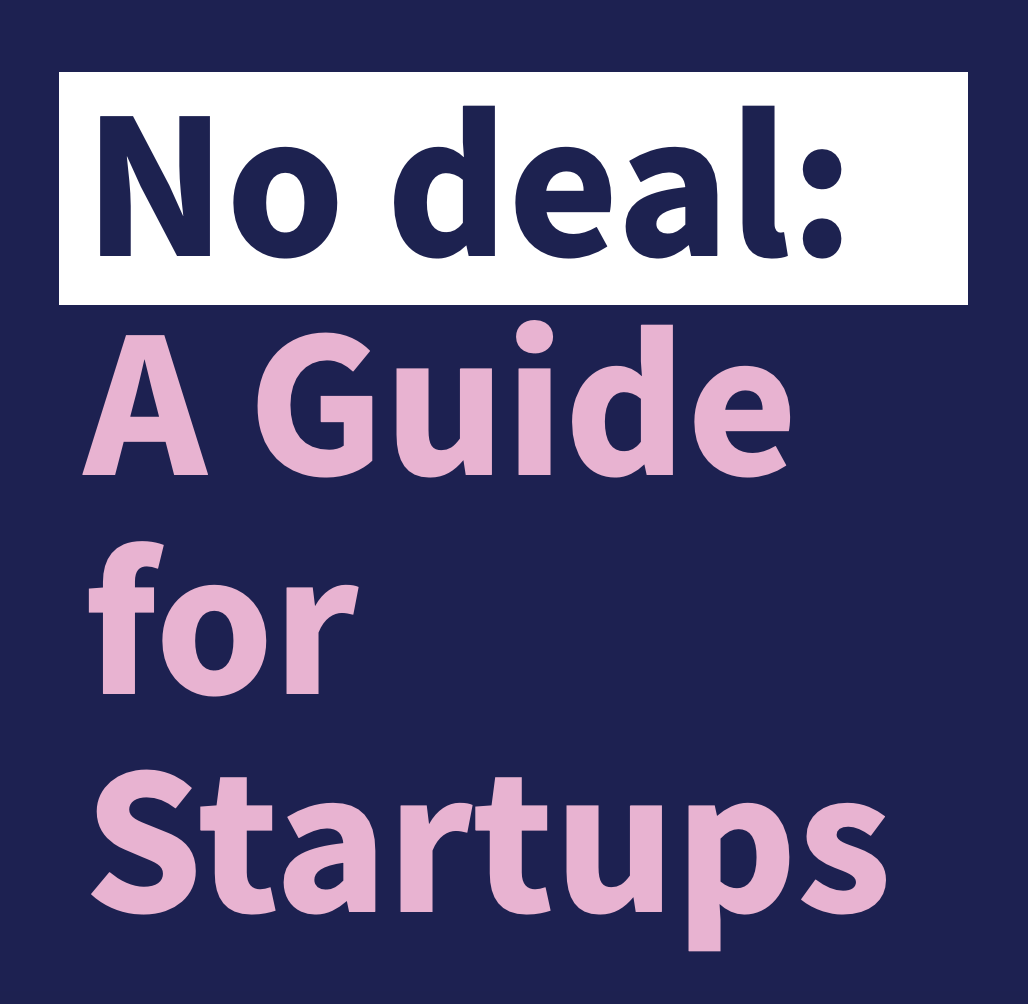 Today – we're publishing our new guide for for the tech startup community 'No Deal: A Guide for Startups'.
With the UK potentially just over a month away from exiting the EU, no deal remains the default option. At Coadec, we are clear that no deal would be disastrous for the startup community…but that doesn't mean that it won't happen. That's why we have teamed up with the UK Tech Cluster Group & Tech Nation to put together this guidance for the startup community.
In it, we flag the top ten issues facing tech startups in the case of a no deal exit and plot the immediate steps startups should take to mitigate them as best they can.
We want to be super clear that this is no substitute for legal advice – and this guidance certainly isn't a definitive list of everything your startup will have to deal with to prep for no deal, but it's an important starting point.
The risk of no deal is real. And startups need to prepare – we hope this guide will help.
DOWNLOAD THE GUIDE