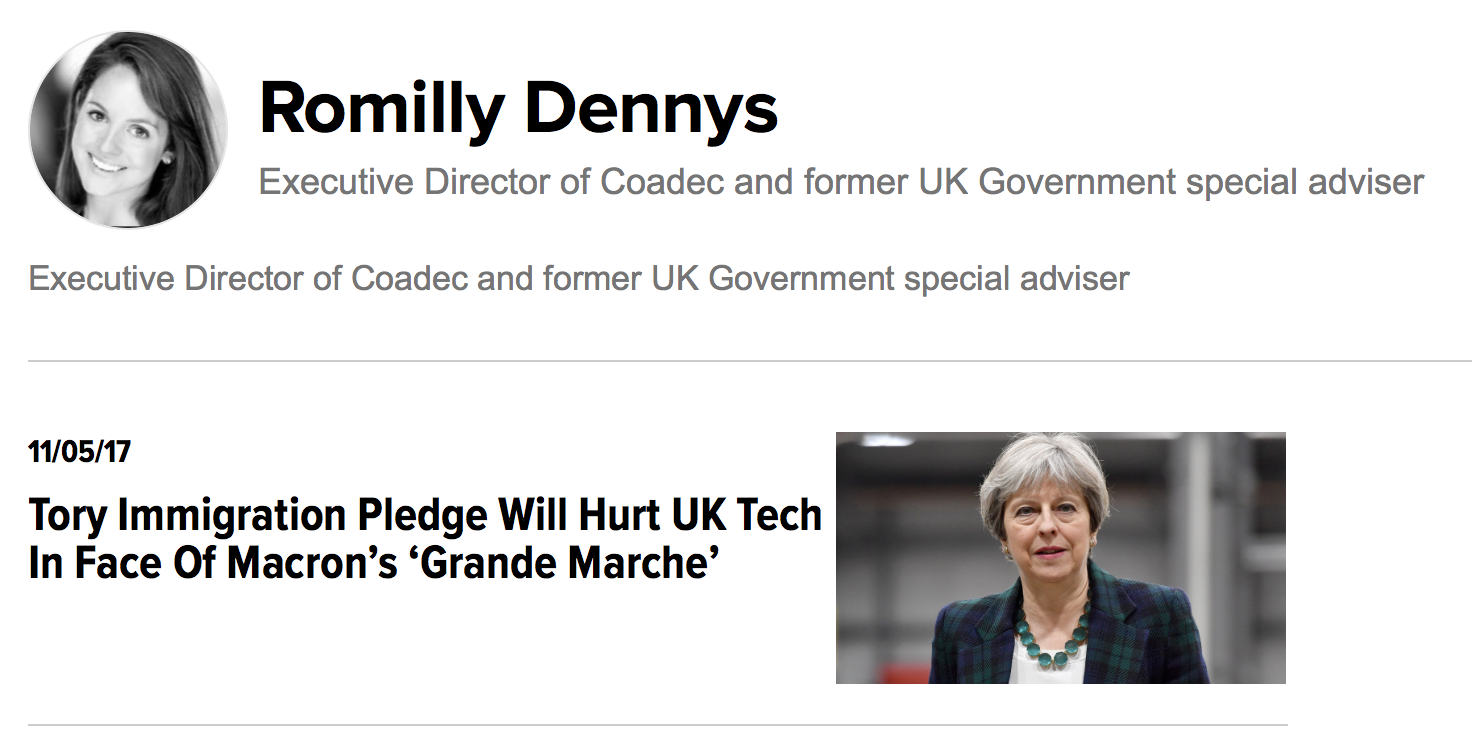 In 2016, a lesser known French Minister told a small crowd of London's Tech community: "You're part of this [digital] economic and cultural revolution."
Little did we know that Emmanuel Macron was on the cusp of his own 'Grande Marche' revolution and his political startup would sweep away the incumbents just over a year later.
Yet despite the meteoric rise, Macron still remains focused on seizing "the opportunities of the digital revolution" and he's eyeing up our best talent to join his marche.
Some may pour scorn on the idea that our top tech talent will flock to Paris. After all, London is one of the leading global tech hubs and Macron faces a number of substantial hurdles before France will begin to match the UK, particularly its employment law.
But who would have believed a young Minister could mobilise hundreds of thousands of supporters in less than a year to topple the traditional French political system? If we have learnt anything, it's unwise to ignore the people with the dreams – and our Prime Minister has just boosted Macron's.
The Conservatives commitment to an immigration target of below 100,000 is a huge and damaging blow to our entrepreneurial, outward-facing country.
What message does this send to the world, in contrast to the hope and optimism of Macron? In short, a damaging one that will have wide-ranging ramifications for years to come, not least for our global tech community.
Coadec's own data shows that on average, a third of tech startups' first ten hires come from outside the UK. Crucially though, of those who hired from outside the EU, 75 per cent of hires were already in the country – often as students working for other companies.
At the same time, fervent activity by European politicians to lure talent away from Britain is on the rise.
Even before Macron burst onto the scene, the French Government was on a crusade, led by Axelle Lemaire, their dynamic Digital Minister. In 2016, investment in French tech soared, increasing 71 per cent from January to September and the number of foreign entrepreneurs tripled.
While the new 'La French Tech' initiative is gaining traction, including the 'French Tech Ticket' which provides a £38,000 grant, visa facilities and a fast track for all administrative procedures.
Last year, Axelle gained prominence when she took a team of French startups from 13 "Metropoles" (regional startup hubs) to a high-profile tech conference in Las Vegas. There were nearly five times as many French companies attending than British ones, causing the President of the conference to publicly reprimand British efforts: "Britain's been a little slow to the game honestly. We have a Minister coming but there's not a lot of activity that we've seen at CES. I think it's a source of embarrassment."
By committing to this target without due consideration to the impact on students and entrepreneurs, the Government risks crippling one of the UK's fastest-growing sectors and setting in motion a march to other cities – like Paris – who are waiting with open arms to greet our top tech talent.